I am an illustrator and sculptor based in the beautiful Vale of Glamorgan, Wales UK. My life long fascination with the natural world has fuelled my inspiration for my art for as long as I can remember. Having always felt a connection to the wonderful creatures that share our planet, I have always wanted to explore further. This has led me down a very magical path where my childhood dreams meet reality. Originally I trained as an illustrator, so story often plays a key part in creating a character.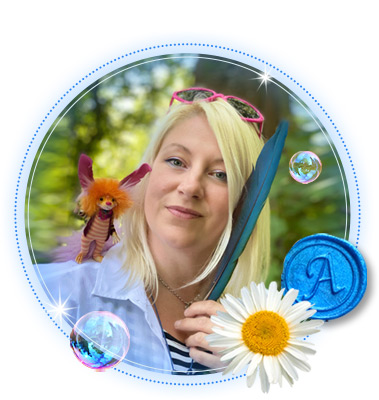 It was in 2009 that the Realm of Fayble was named so, and its inhabitants where to be known as the Faybles.I estimate that I have created over 3000 Faybles. Faybles are both adopted and commissioned. My collectors worldwide are both adults and children alike. During close consultation each Fayble is created in its own unique way. I use a wide range of mediums to bring each Fayble to life. I use polymer clay faux furs and many recycled materials.

Many people feel a sense of familiarity when coming across Faybles for the first time. I believe this is because I work with the spirit of the Fae. My inspiration comes from a wide range of sources… born in 1980 films such as labyrinth, Dark Crystal, The Never Ending Story and Legend, all illuminated my childhood. That magic has only grown and blossomed with timeI've always explored Myth/Legends Folk law and faerie tales. I feel that play and dolls and joy are essential to a healthy mind and imagination is the path of the soul. Faybles ignite a childlike spark that is in all of us and are companions for living a fun fuelled life…the everyday can be extraordinary.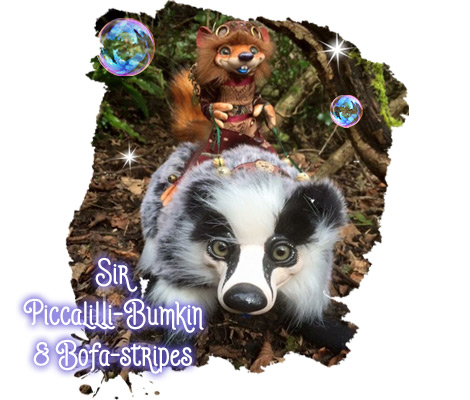 Perception is reality, if reality is perceived and the way we perceive is influenced by our imaginations then imagination influences reality. We can choose to see the magic... our imaginations can fill our realities with dreams and dreams can become a realities if we let them.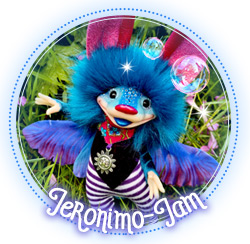 Creature and costume making for Jim Henson's Creature Workshop for Dark Crystal: Age of Resistance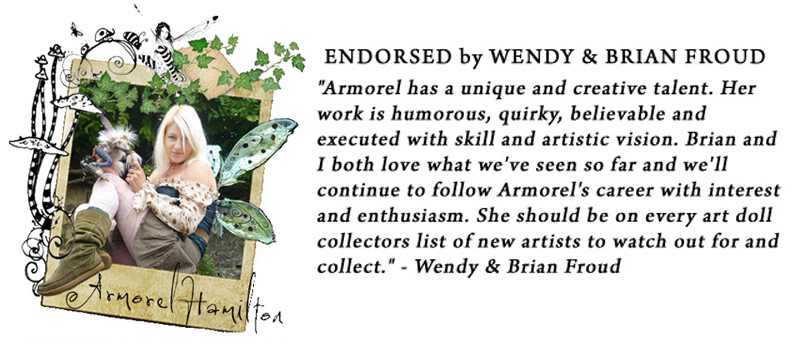 Creature effects for His Dark Materials. (Bad Wolf Studios)

Prop maker for Chagford film group (Working with Alan Lee's designs)
"I was very happy to see how skilfully Armorel interpreted my designs for Elizabeth Janes Faerie Films and it's a real pleasure seeing her own unique creations coming to life."
Alan Lee. (Conceptual designer lord of the rings)

"Armorel has worked on three films for us. She has been absolutely committed and totally reliable. The outstanding quality of her work has always exceeded our expectations. She is also enormously good-natured, smiling and cheerful even under the extreme pressures of a filmshoot. I cannot recommend her too highly. "
Elizabeth-Jane Baldry

Commissioned to illustrate for Her Majesty the QUEEN's 80th birthday (2005)

Current Illustrator for FAE Magazine (Faeries and Enchantment)

Illustration (BA Hon) Studied in Hereford and Kingston University.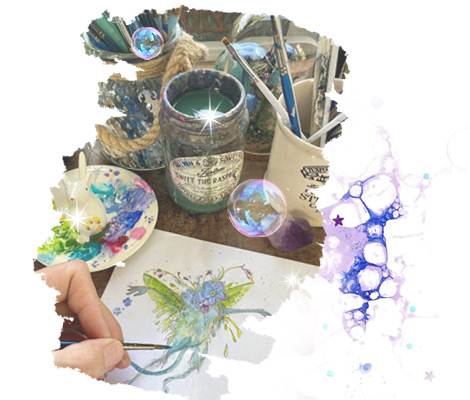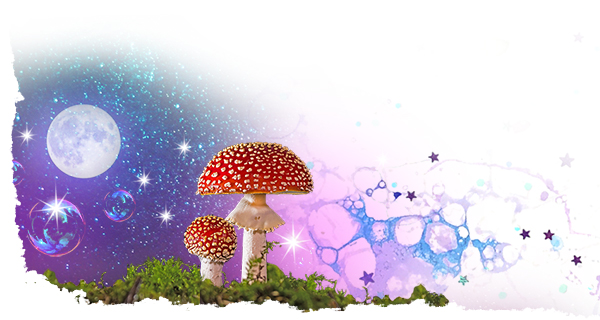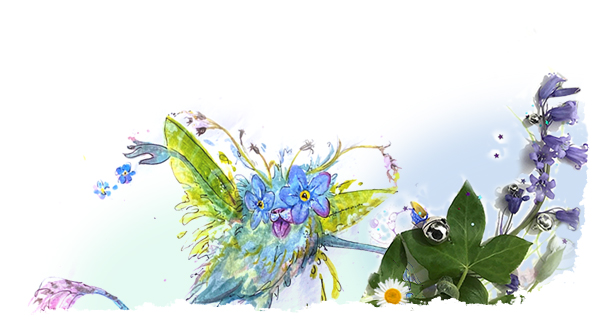 terms & conditions . privacy policy . sitemap
Photo credits: Lux Angelsong, Chris Down, Chris Short
© Copyright 2020 Armorel Hamilton